About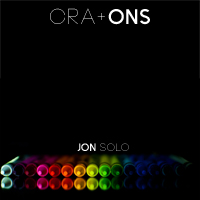 January 1, 2017- Whew! Likely if you are alive the first day of 2017 that is how you feel. Since this is an "about me" piece, however, I will not be focusing on the negative of 2016. It really got ridiculous toward the end, but then again that is how the "year of the dirt nap" started. Early in the year I lost my mother. A loss like that can have a huge impact on a person's creativity. Still, a lot of music got started and 2017 will be fine year for several projects I have that are wrapping up.
Maybe it is age or experience or boredom, ha, that moves me to take on the type of tracks I am currently working on. This year will see some stronger orchestral things than I have ever done before. Expect something even bigger than 2015's Saved By Their Faith.
On one hand, it is strong contrast to the music I did as a teen in the mid 80's. Styles such as EDM, Chill, Trance, etc. had not yet been identified on the market, and yet much of what I was doing would fall into some of those categories today. The contrast of then and now really is dependent on the tools we have at our disposal. If we are truly honest with ourselves (musicians) we must acknowledge how much easier it is today to get to our ideas. The tools available are just incredible and diverse. Therefore, it is easier for a person to become a "musician" because it is easier to make music. What is honest, yet a bit subjective is, these tools can make better music IN THE RIGHT HANDS. So I am grateful that I put as much time and effort into my craft at a time when these tools were not as plentiful.
From the late 1980's and through the end of the millennium I focused on pop, rock, and even some hip-hop which really rounded out my mainstream vocabulary musically. As much fun as pop was however I was really missing the Electronica. In 1998 it seemed that I could be coming back to my roots. I released my first commercially available album ever, Something Old Something New (currently unavailable). While I am proud of it musically the style would best be described as adult pop instrumental fluff. Still the groundwork had been laid for an Electronica album. The next year I released a pop vocal album Rise (currently unavailable). It was really a necessity because I truly cut my teeth (from a producer's perspective) on this album. The best part is that it laid the groundwork for the next few years. During that time, I worked on over 50 projects with artists around the world. We even had a few songs hit Billboards Hot Climbers chart.
My next three albums were all Electronica. In 2002 Solosphere was released. 2003 saw Mood Ring and with 2004, The Forever Garden. This is where my orchestral crossover started that leads me to where I am today.
In 2008 I released Pop Junkie, a pop vocal album. I think because it met with some success I decided to float awhile, five years to be exact before getting back to the studio. In 2013 I scoured through all the dusty bins of my studio's hard drive and found pieces of music that were never used for my 2002-2004 electronica albums. Out of almost 30 tracks I pulled together the best of them, and FINISHED THEM, for my 2013 release Once Upon a Time Ago.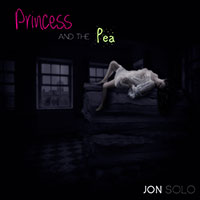 Since 2013, including EPs, I have released six albums, four of which are Electronica. My latest, Cra+ Ons really took me back to my electronica roots. However, it was 2015's Saved By Their Faith that really made me want to do more orchestral pieces.
All of this brings to today where I am working on my next album Princess and the Pea that I am very excited about. It has been over a year since I released any music, so when this hits in March I hope you will find it enjoyable. It will be my first fully orchestral styled album. After that, we'll have to just see what is next.