City Sounds- coming soon!
July 17, 2017 ·

Jon Solo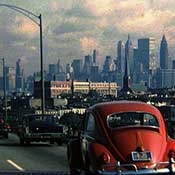 27 years ago...eish...I embarked on an experimental musical project. The concept was to infuse my music with media, effects, sound clips and other items to make for a cohesive industrialized album. The resulting product was interesting but fell far from my original vision for it. The project included 26 (not kidding) musical tracks. For the most part, the technology I was working with was not up to what I was hearing in my head.
All these years later, that has changed dramatically. Music technology has progressed to the point that, really, the only limitations musicians face are their own. And, for no particular reason, it felt like a great time to revisit my original concepts and see what I could develop.
The result is a whole new album that should be ready for consumption by the Fall of this year, 2017. Below are some early samples and a trailer to whet your appetite.